MVP talk is rife these days, which is appropriate given that the NFL's 2021 regular season is nearing to a finish. For the second year in a row, Packers quarterback Aaron Rodgers is the betting favorite to win the honor. While you can undoubtedly make a solid case for the Green Bay Packers' quarterback — to to the anger of some voters — Tom Brady is the legitimate successor to the MVP crown for this season.
It's no exaggeration to suggest that the Buccaneers quarterback is having one of his finest seasons ever. He's already thrown for the third-most completions in NFL history, and if he maintains his 311 passing yards per game pace, he'll rank third all-time in passing yards in a single season. Sure, you can knock the latter accomplishment down a notch because of the additional game, but Brady leads the league in practically every significant category among his peers this season. Brady has more completions, passing yards, and passing touchdowns this season than any other quarterback, including Rodgers, as of Week 18.
When it comes to the Packers quarterback, Brady now has roughly a thousand more throwing yards than Rodgers. While Rodgers has a little advantage over Brady in two critical areas — completion percentage and interceptions — when those data are broken down further, Brady gains some distance.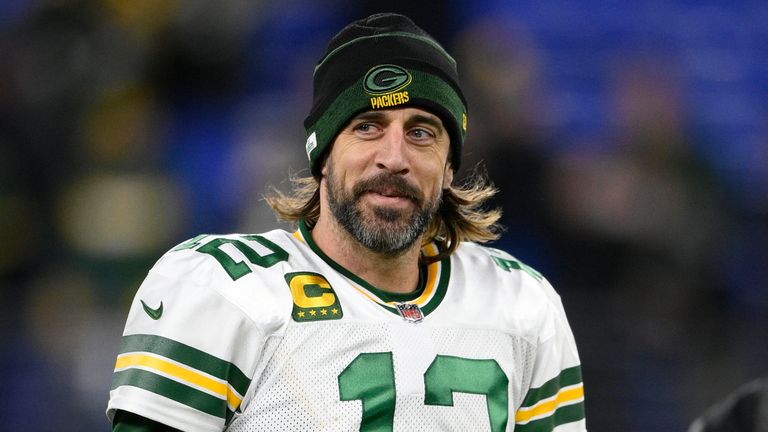 According to Pro Football Focus, he's tied for the most dropped passes this season (34) with Matthew Stafford, and his drop rate of 6.9% ranks 12th among quarterbacks (minimum 50 percent of dropbacks). This includes a league-high eight dropped end-zone throws (h/t PFF's Steve Palazzolo). Rodgers' drop rate is 4.1 percent, which is the third-lowest among qualifying quarterbacks. While Brady has thrown more interceptions (12), he has also dropped back 157 times more than Rodgers this season. Not to add that a few of those interceptions were snatched from Brady's intended target.
To get away from the nitty-gritty of dissecting data, Brady has put together a number of memorable events this season. In Week 3, he became just the second quarterback in NFL history to exceed the 80,000-yard mark, and a week later, he passed Drew Brees for the all-time record. He also eclipsed Brees to become the NFL's all-time completions leader, becoming the first quarterback in NFL history to surpass 600 career touchdown passes in a regular season.
Of course, crossing those mile markers to create NFL history does not automatically get Brady MVP votes. They're just icing on the cake for the overall MVP case. During the Buccaneers' season, his genuine most important moments have come in do-or-die situations.
Brady's 700th touchdown throw came in Week 14 against the Bills, when he delivered a 58-yard game-winning touchdown ball to Breshad Perriman in overtime (including playoffs).
To defeat the Jets last week, Brady produced a game-winning drive that covered 93 yards in nine plays. The fact that Brady was virtually playing with no-names since the Buccaneers were missing a handful of important starting pass-catchers added to the brilliance of the drive. To earn the team's 12th victory of the season, Brady was completing passes to the likes of Cyril Grayson (lifetime practice squad member) and Tyler Johnson (2020 fifth-round selection).
If you put any other quarterback in that circumstance, you're likely to have a different outcome, which emphasizes Brady's historic significance to the Buccaneers. To clarify, Rodgers has a strong case for MVP this season. As we reach the last week of the regular season, it's simply not as solid as Brady's.
Oh, and did we mention that Brady is 44 years old and accomplishing all of this? That seems to be worth a few bonus points in his favor.