Some first-year players are approaching the famous "rookie wall," when things get more difficult and performances are less steady than they were at the outset of the NBA season. There are other players like Cade Cunningham who seem to be finding their stride in the Rookie of the Year campaign. It's vital to realize that every rookie in the league will experience inconsistency as part of their development and progress. So, just because some of these raw figures aren't as impressive as they previously were, doesn't imply any of these guys are doomed. There's still plenty more basketball to be played this season, and for these young guys, regression in both ways is inevitable, so keep that in mind.
Moving on to this week's rankings, keep in mind that they will only represent a rookie's performance week to week, not their whole season. These aren't the voting results for Rookie of the Year. Now that we've cleared things up, let's take a look at the league's best rookies.
1. Cade Cunningham
Cunningham had his greatest week of the season, thanks to his effectiveness from almost every position on the floor. On nearly seven attempts per game, he hit 55.8% from the field and a stunning 60.9 percent from 3-point range. Cunningham looks to be finding his stride after a string of dismal shooting stats, which is wonderful news for the Pistons. He set a career-best with 28 points, 11 rebounds, and five assists against the Thunder, becoming the first Pistons rookie to post a 20-10-5 game since Greg Monroe in 2010.
Cunningham seems to be finally connecting on the terrific looks he's receiving, according to the shooting stats. Prior to this week, the No. 1 overall choice was shooting 20.9 percent on 3-point tries when he was open, but he hit a vastly better 55.6 percent on open 3-point attempts over the course of three games last week. He's also making more shots within the arc with a defender in front of him, hitting 65.2 percent from the field with a defender inside 2-4 feet. Although such percentages aren't sustainable, it's good to see Cunningham's shooting skills catching up to his playmaking and rebounding abilities.
2. Scottie Barnes
Look no farther than Barnes' performance against the Washington Wizards and Milwaukee Bucks last week for an example of his effect on the Raptors this season. He just had 11 points and six rebounds against the Wizards, but those figures don't reflect how important he was in the victory. For most of the evening, Barnes was charged with protecting All-Star guard Bradley Beal, and he restricted him to three points on one of his five shots. He also held his own in the paint when Montrezl Harrell was turned on:
Barnes' defense excelled against the Wizards, as he completed the game with a plus-11 rating, the most of any starter on the squad. His 3-point shooting and playmaking skills were the highlights of his performance against the Bucks, showcasing the many aspects of his game. Barnes shot 3 of 6 from beyond the arc, continuing a pattern of better shooting from outside the arc over the prior two weeks. If he can make it a constant weapon in his inventory, he'll be much more dangerous on offense.
3. Franz Wagner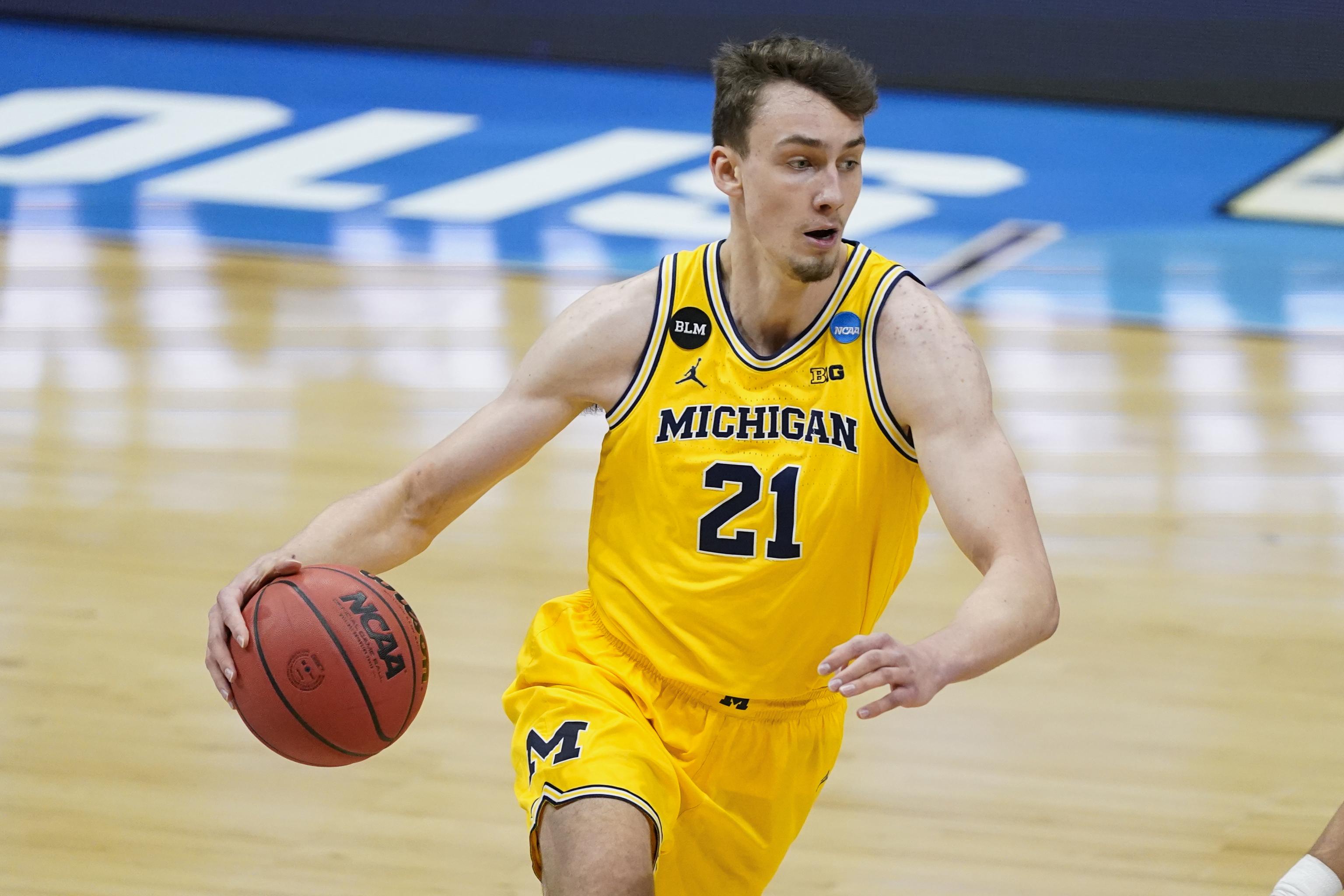 Last week, Wagner dominated the Denver Nuggets on both sides of the court in a convincing victory. Not only did he end with 15 points on 6 of 9 shooting, but he also had three steals, proving to be a critical component in Orlando's defense once again. In a losing effort, he had the identical stat line against the powerful Golden State Warriors, where he had numerous heads-up thefts.
It wasn't his finest defensive effort, which is to be anticipated against a high-powered offensive club like the Warriors, where Andrew Wiggins is averaging eight 3-pointers per game. Wagner, on the other hand, tried his best to battle through numerous screens and still had an effect on that end of the floor. In terms of offense, Wagner hasn't allowed Golden State's league-best defense stop him from taking his shots in the paint, where he's hit over 54% of his attempts this season.
4. Evan Mobley
Against the Utah Jazz, Mobley earned his sixth double-double of the season, the most of any rookie this season. There isn't a more significant rookie in this class than Barnes in terms of their team's victories. With his flexibility, he virtually leads Cleveland's defense while being just 20 years old, which is why he may only score six points and seven rebounds in a victory against the Washington Wizards but still end with a plus-21.
5. Chris Duarte
Duarte was reassigned to the starting lineup in lieu of Justin Holiday, who is undergoing health and safety procedures, and he made the most of the chance. Duarte's offensive role has evolved as the Pacers have become healthier this season, with him being utilized more as a spot-up shooter rather than being able to put the ball on the ground and create for himself. It's understandable, given that Indiana has a slew of talented players in Malcolm Brogdon, Carmelo Anthony, and Domantas Sabonis who all get more touches and spend more time with the ball than Duarte, but with each crossover into a step-back jumper and deft drive to the rim Duarte shows us, we get a glimpse of what a different role could do for him outside of just being a spot-up shooter. While his offensive role has shifted, he has remained a strong defender on the opposite end of the floor, making him an important player in whatever position head coach Rick Carlisle assigns him.
6. Ayo Dosunmu
When Bulls star forward DeMar DeRozan underwent the league's health and safety standards only two hours before tip-off against the Nuggets, the second-round selection from Chicago had his name called into the starting lineup for the first time this season. When the thrill of starting for the first time in his early NBA career wore off, Dosunmu made sure to prove that head coach Billy Donovan had made the correct choice in trusting him.
Against the Nuggets, the youngster put up an all-around effort, ending with 11 points, eight assists, six rebounds, and a steal. He made some anticipated rookie blunders, resulting in three turnovers, mostly on fastbreak situations when you could see his head was working too fast for his body, but apart from those gaffes, Dosunmu was a huge asset on a night when the Bulls had to react quickly without DeRozan.
7. Alperen Sengun
Christian Wood, a Rockets big man, remarked about Alperen Sengun during training camp: "He has exceptional footwork. He's a natural at making use of his physique. He seems like a tiny [Nikola] Jokic to me." While it may seem sacrilege to compare a 19-year-old rookie to the current MVP, Wood's appraisal is accurate. When you observe Sengun, you'll see that he's controlling plays like a guard would, but without the ball. For example, he told Garrison Mathews to throw the ball to Wood in the post, only for Sengun to lay a screen and bring Matthews free for a 3-pointer, which he sank.
Every game, he does things like this, which is comparable to what Jokic does for the Nuggets. Sengun's court vision is astounding for someone of his stature and age.
8. Davion Mitchell
Mitchell had an unproductive week, with a 20-point outburst split by an eight-point snoozer and a two-point flop to start and close the week. Mitchell is at his finest when he's making 3-pointers, as he did against the Clippers on route to 20 points, and playing tenacious defense on the other end. However, his other two performances this week show that he isn't quite consistent enough to have an impact every night for Sacramento. Time will tell if his 20-point outburst or those other two appearances are more representative of what to anticipate from him on a regular basis.
9. Tre Mann
Mann replied with a considerably stronger effort in a victory against the Pistons after the Thunder's barn-burning game against the Grizzlies, in which Memphis crushed OKC by an NBA-record 73 points. When Mann isn't accustomed to starting and has split time with the G League this season, it's difficult to hold him responsible for the Grizzlies' humiliating defeat. However, in a more comfortable position as a reserve, he is more effective, resulting in a seven-point, three-rebound effort for the rookie.
10. Javonte Smart
Smart signed with the Bucks on Nov. 29 and played 28 minutes for the reigning champs five days later, finishing with eight points, six rebounds, and four assists. That's the epitome of seizing the moment, and he was rewarded with increased playing time in the next game against the Cavaliers last week, in which he hit all three of his shot attempts. For the Bucks, he's making hustling plays and having a good influence while he's on the court.