The off-season in Major League Baseball is in full swing, with all 30 clubs already calculating their winter chess moves. The free-agent market this season is more interesting than in previous years, but it isn't the only way for clubs to improve. Let's take a look at some of the players that could be available for trade.
Luke Voit
During the pandemic-shortened 2020 season, Yankees first baseman Luke Voit led the league in home runs, but the right-handed slugger's subsequent 12 months have gone drastically differently. Last season, Voit was restricted to just 68 games due to four different injuries, and when he was on the field, he wasn't the same offensive danger he was the year before. He hit just.239/.328/.437 in 213 at-bats, with just 11 home runs. New York is certainly aiming to reorganize its lineup this offseason, and if they sign an infielder, D.J. LeMahieu would most likely go to first base, leaving Voit as the odd man out. If they do make him available for trade, a number of clubs will undoubtedly rush at the chance to add his run-producing potential.
Willson Contreras
The Cubs eventually began the enormous retooling that many had predicted, selling away World Series heroes Kris Bryant, Anthony Rizzo, and Javier Baez, among others, last summer. Willson Contreras stayed in Chicago through the end of 2021, but it's far from clear that he'll start next season there. He's the last component the Cubs may sell for a big return, and explosive two-way backstops don't come cheap. If the Cubs really made him available, a number of clubs would be interested in pursuing him, which is more probable than not.
Whit Merrifield
Whit Merrifield's name has been mentioned in trade rumours on a yearly basis, but a deal seems more plausible this time. Royalty is a once-in-a-lifetime opportunity. 291 batter who has hit over 40 doubles three times, the most recent being last year. Players with his flexibility are becoming more valuable to competing teams, and his adaptability makes him a good match for almost any squad. Keep an eye on his status during the winter meetings.
Matt Chapman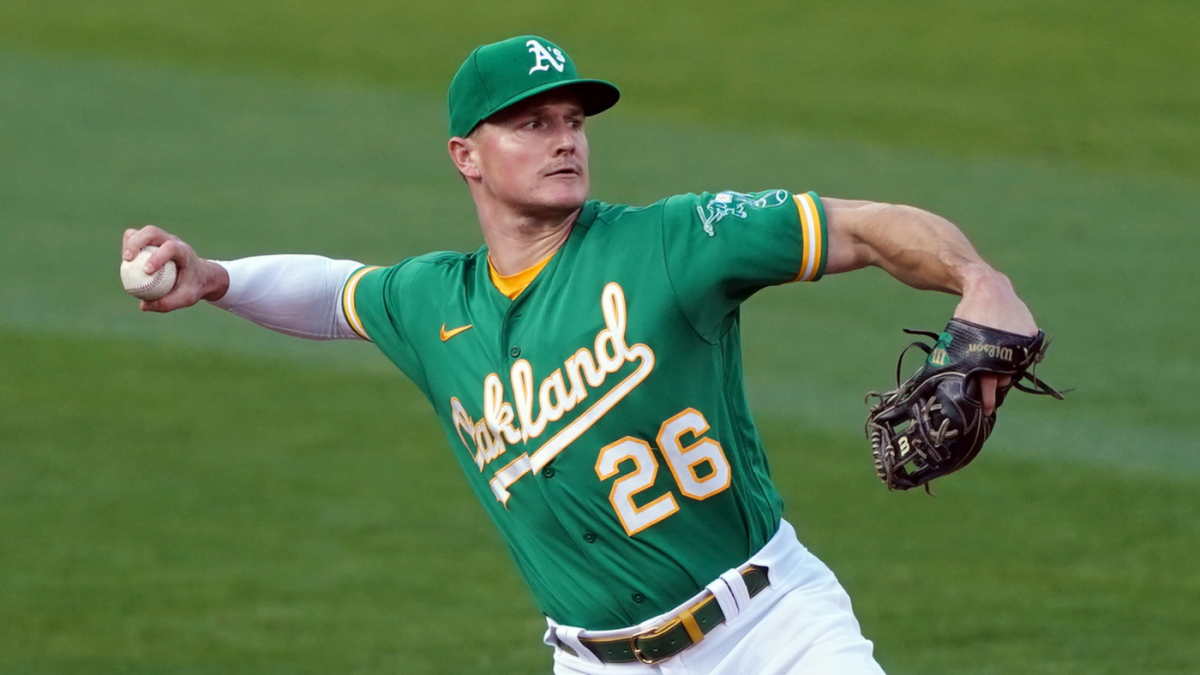 The A's have expressed a desire to reduce salary this winter, which might result in both of their corner infielders and long-time key offensive players, Matt Olson and Matt Chapman, moving homes in the coming weeks. A prospective purchasing club would get one of the game's most outstanding defensive players as well as a feared right-handed power hitter in Chapman. His batting average dropped to a career-low of.210 last season, but he still hit 27 home runs and drove in 72 runs. In terms of defense, we're talking about a player who has won three Gold Gloves, including two Platinum Gloves, and if he were sent to the National League, he'd be in a tight race with Nolan Arenado for the year's top prize.
Josh Bell
The Nationals, like the Cubs, have sold almost everything that wasn't locked down last summer, and are willing to go through a thorough rebuild in order to rebuild both clubs around their centerpiece, superstar outfielder Juan Soto. Because this will be a multi-year rebuild, having switch-hitting former all-star Josh Bell start at first base doesn't make much sense. Bell hit.261 with 27 home runs and 88 RBI in his debut season in D.C. a year ago, and as a veteran with value, both he and the Nationals would be better off with a trade.
Luis Castillo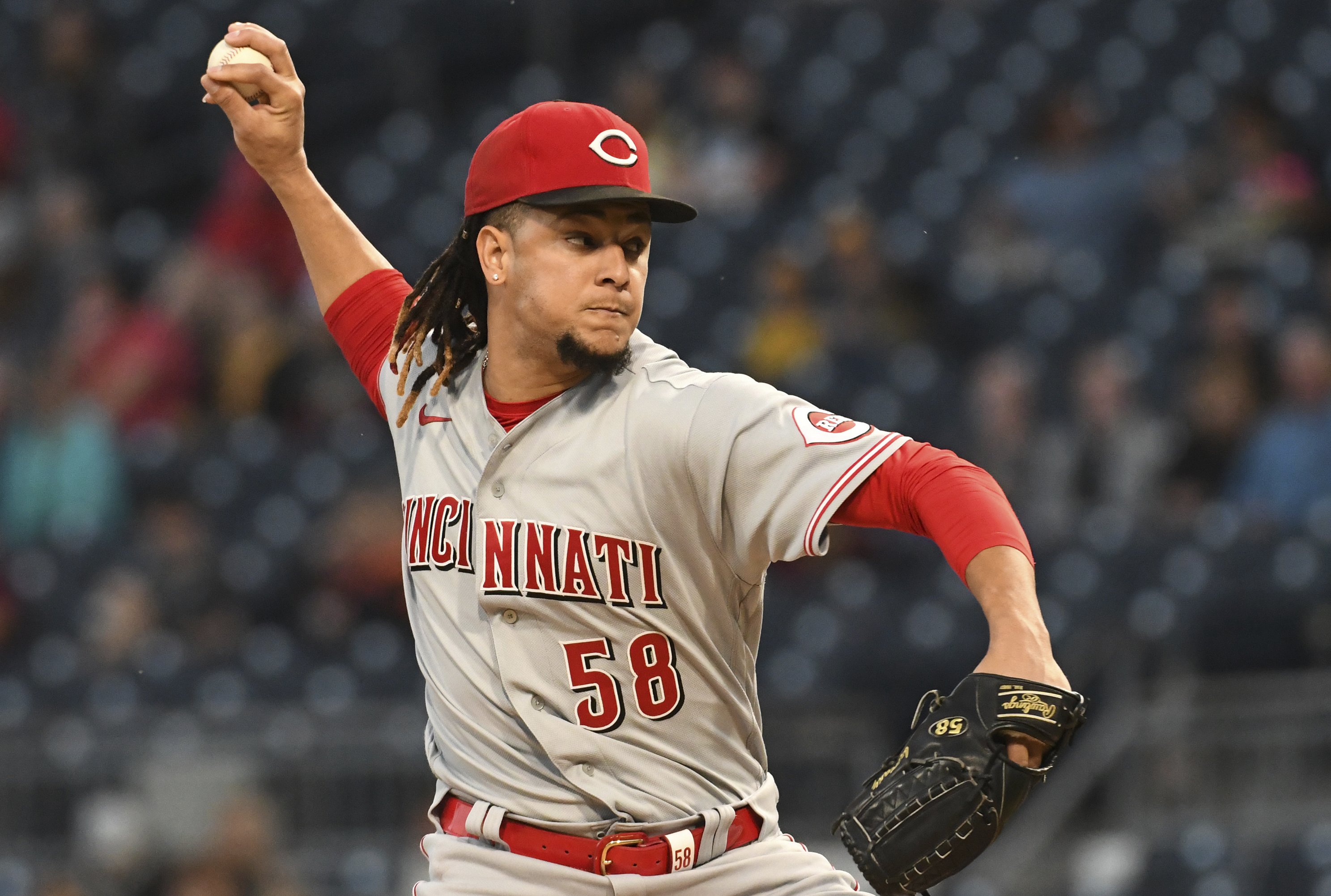 The Reds are clearly prioritizing reducing payroll this winter, as they've already traded their starting catcher, Tucker Barnhart, and allowed a valuable starting pitcher, Wade Miley, to be claimed on waivers without receiving anything in return, despite the fact that it's still more than a week before Thanksgiving. What follows, though, will wreak even more havoc on Cincinnati supporters. The Reds will almost certainly transfer additional assets, starting with their ace, right-handed pitcher Luis Castillo. Castillo was terrific in the second half of last season after a rough start, and as a reliable starter who has never missed a start, has a career 1.22 WHIP, and frequently strikes out over a batter per inning, he might bring back a haul.
Sonny Gray
While Castillo is quite likely to be transferred, the Reds' #2 starting, Sonny Gray, is almost guaranteed to be kept. The veteran has pitched in over 1200 major league innings and has twice been named an all-star. His ERA of a little over four in 2021 was not his finest, but his 1.22 WHIP and.225 batting average against will both be useful. He won't fetch quite as much as Castillo, but enough clubs should be intrigued in adding him to their rotation that the price will rise to a point where the Reds will be prepared to pay.
Didi Gregorius
Even with an MVP-caliber season from Bryce Harper and a borderline Cy Young-caliber performance from Zack Wheeler, the Philadelphia Phillies were one of baseball's most disappointing teams last season, failing to make the playoffs in a poor NL East. The Phillies' shortstop, veteran Didi Gregorius, suffered his poorest season in his lengthy career, batting just.209 and reaching base at a rate of only.270. With so many big-name free-agent shortstops available, it would benefit Philadelphia to look for one, and if they can't find one, Gregorius becomes a sensible trade asset for a club in need of a shortstop.
Gavin Lux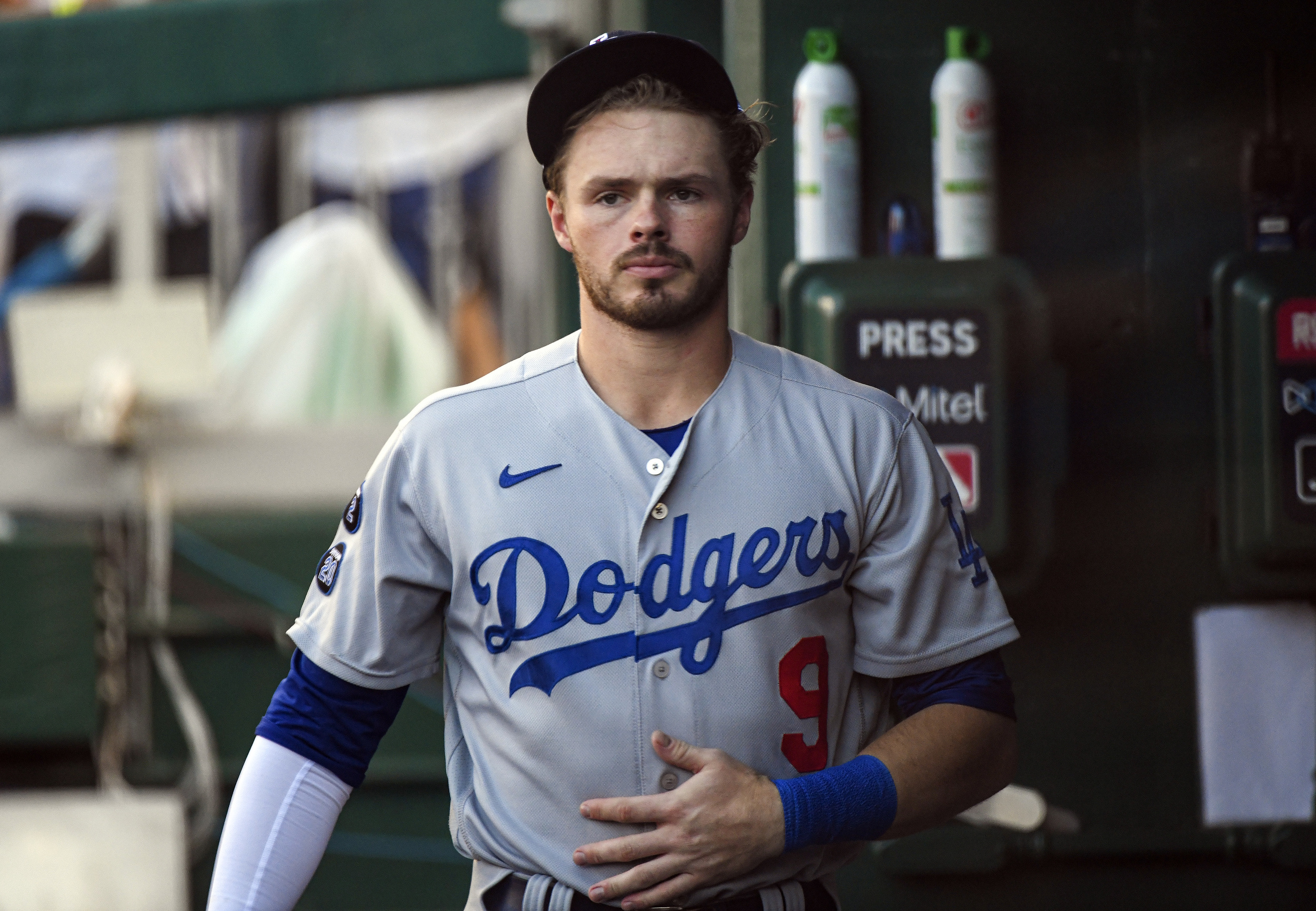 Gavin Lux was a first-round choice of the Dodgers five years ago, and after tearing through the minor levels with a career.
With a 304 batting average and a.381 on-base percentage with power, LA anticipated him to be their next big thing. To date, it hasn't occurred. Lux has a.233 batting average with 35 extra-base hits in 473 major league at-bats over parts of three seasons. He has struggled to carve out any type of position with the Dodgers, so it may be time for all parties to start again.
Dom Smith
Swinging with the left hand Dom Smith had such a strong season in the pandemic-shortened 2020 season that the Mets began to see him as a long-term cornerstone player. Oh, how things have changed in the last 12 months. Smith's power virtually vanished last season, slashing just.244/.304/.363. He only hit 11 home runs in 446 at-bats, and he was fired as the Mets raced toward a wild-card spot. Smith is a natural first baseman who will not be able to play since Pete Alonso is stuck in Queens. Perhaps a trade elsewhere where he could manage position number three on your scoreboard would be advantageous.
Byron Buxton
This is maybe the most intriguing name on the whole list. Buxton is a real superstar in this league when he's healthy, but he's only played in over 100 games once in his seven seasons. That's an issue. Buxton, on the other hand, hit.306 with 19 homers in just 235 at-bats in the 61 games he did appear in last year. He also plays outstanding defense in center field, where he is a valuable asset. It seems like Minnesota is at least interested in keeping an eye on him this winter, and you'd have to believe that some club would be willing to take a risk on him being healthy going forward. Is it possible to find a match that works for everyone? We'll find out soon enough.
Eric Hosmer
Unfortunately, the Padres were maybe the most disappointing club in baseball last season. After a strong start, the Dodgers and Giants in the NL West left them in the dust in the second half of the season. As a team that wants to go all in, you know that missing the playoffs in 2022 is something they don't want to do again, and that huge changes are likely on the way. Last year, first baseman Eric Hosmer had a nice season, but with flexible Jake Cronenworth capable of sliding to first if necessary, it might open the door for another infield acquisition. As a result, Hosmer may become expendable in a deal.
Kevin Kiermaier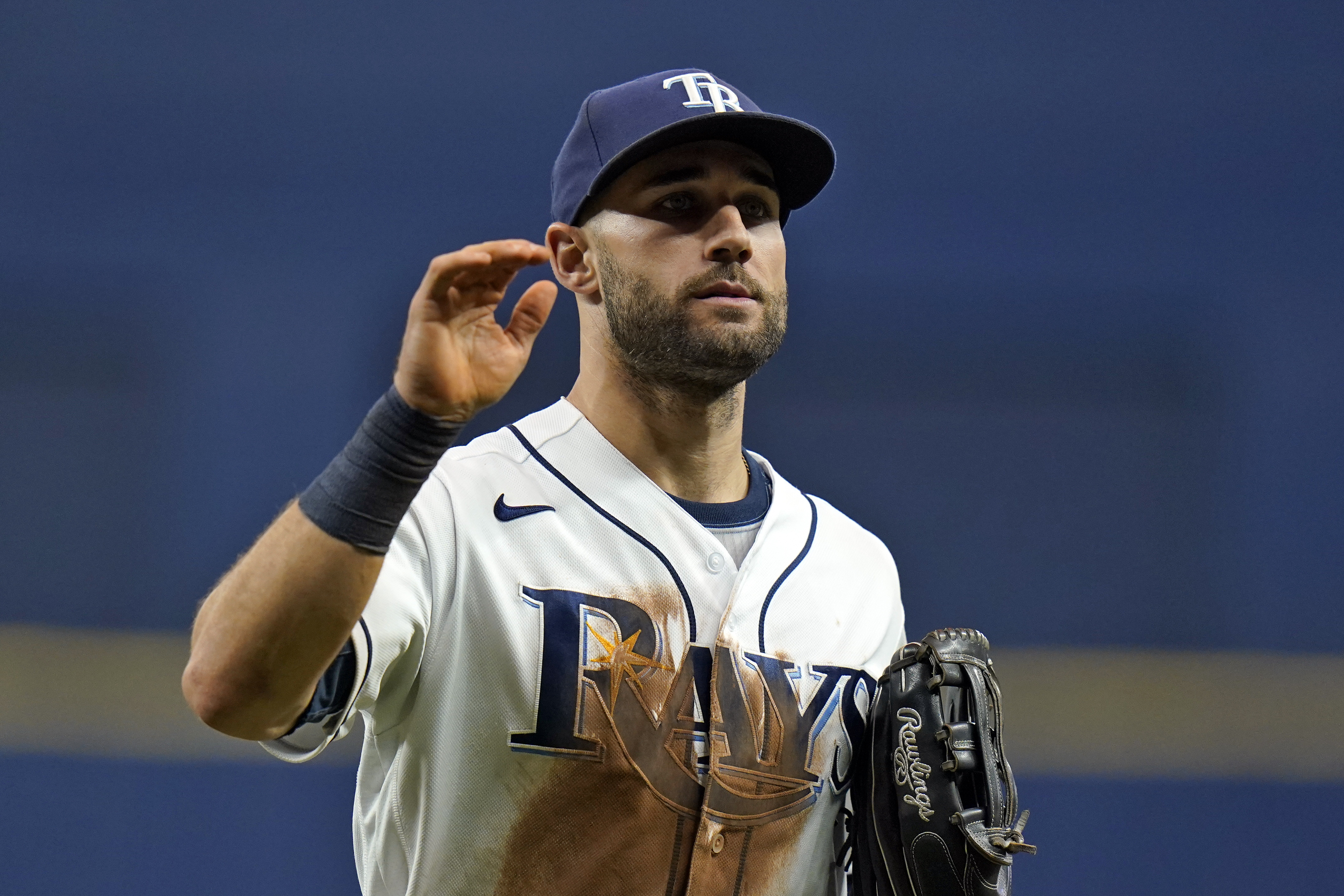 Kevin Kiermaier has been patrolling centre field for the Tampa Bay Rays for over a decade, but that might change in 2022. The Rays are known for being frugal, and Kiermaier is set to earn $12 million in the next season. In his career, he's earned three Gold Gloves for this club, but that's still a high price to pay for an outfielder who hit.259 with just 30 extra-base hits. Although a deal is unlikely, it is not impossible.
Jose Ramirez
Could Jose Ramirez become Cleveland's second switch-hitting all-star infielder in as many years? It's something that's definitely on the table. Cleveland's outstanding third baseman is coming off a tremendous season in which he hit.266 with 36 home runs and 103 RBI in all but 10 of his team's games. Cleveland, on the other hand, is in a position where they must be realistic about their goals. The White Sox look to be in charge of the AL Central for the foreseeable future, and the Tigers are swiftly emerging as Chicago's biggest possible challenge. As a result, both the Guardians and the Twins are slipping behind in the standings and may have to rebuild.
Paul DeJong
Shortstop For the first three years of his career, Paul DeJong was an immediate phenomenon for the Cardinals, but the last two have not been as kind to him. Last season, the veteran batted.197 with a sub.300 on-base percentage, and his 19 home runs were not enough to protect him from losing his starting role to Edmundo Sosa. DeJong has shown he can be an offensive force in this league, but after a physically and emotionally draining 2021, it's reasonable to ask whether a change of scenery is in order.
Garrett Cooper
The Marlins want to be aggressive in the trade market this winter, and one of their largest chips may be right-handed hitting Garrett Cooper, a relatively obscure figure on the national level. The Auburn product is a guy without a position, since the batter's box is and always will be the ideal spot for him on a baseball field. Cooper hit.284 with nine home runs and ten doubles in 215 at-bats for Miami last season while playing first base and corner outfield. However, it's evident that he'd be better off as a designated hitter, and trading him might help the Marlins re-acquire some players who fit better with their current lineup.
JD Davis
The Mets were depending on JD Davis to be a significant part of their team in '21, just as they were counting on Dom Smith to be a big part of their club in '20, and it simply didn't work out. Davis was struck in the hand by a pitch in the opening series of the season, and the injury forced him to spend most of the season on the disabled list, where he had to make up for his lack of power. Following the year, he had surgery to correct it, but it's difficult to say what it means for him going ahead. On the surface, his.285 average seems to be respectable, but five home runs in 179 at-bats from a player who was projected to hit 25 or more stings. The Mets have a lot to sort out before the season starts in '22, and it's becoming more probable that they'll move Davis and try to improve at third base.
Tanner Scott
Tanner Scott of the Orioles is a reliever whose final stats from last season don't seem spectacular, but his peripherals will pique the interest of teams looking to grab an asset by purchasing cheap. The southpaw kept left-handed batters to a.203 batting average, and his ERAs (2.78 and 9.82) before and after the All-Star Game are eerily similar. You have to believe Scott's two stays on the disabled list down the stretch had anything to do with the latter figure. He struck out 70 batters in 54 innings, and although the Orioles are keen on him, they would trade him if the offer was appealing enough.
Mitch Garver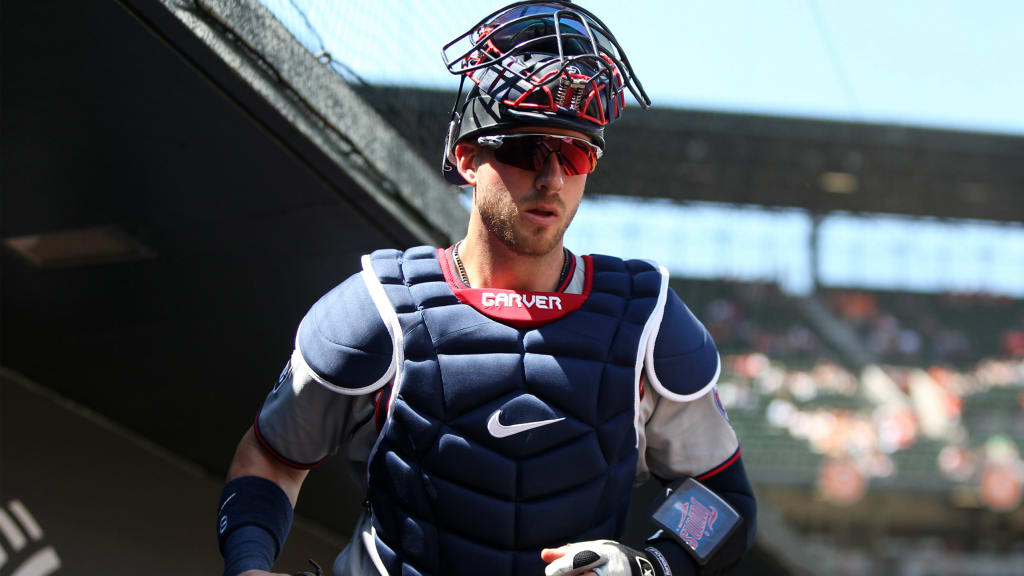 Garver's destiny in Minnesota might be intertwined with that of Byron Buxton, as well. If the Twins opt to move Buxton, you can bet third baseman Josh Donaldson and outfielder Tyler Garver would be next in line if a rebuild is a plan. You'd think the market for Garver, a power-hitting right-handed catcher, would be strong. The veteran hit.256 with 13 homers in little over 200 at-bats last season, and he threw out approximately 18 percent of would-be base stealers on defense. In a potential Garver trade, the Marlins stand out as an obvious fit for the Twins.
Frankie Montas
Right-handed starting pitcher Frankie Montas may be the greatest chip the A's have if they're serious about moving off some components, lowering expenditures, and retooling for the future. Last season, the veteran turned in his greatest season, winning 13 games with a good 3.37 ERA in a career-high 32 appearances. In the American League, his 1.18 WHIP,.232 batting average against, 207 strikeouts, and 187 innings thrown all rated in the top ten. Oakland will consider all offers and it will undoubtedly be difficult for them to make a decision, but if they can stomach trading him, they may anticipate a large haul in return.