The NFL has witnessed a lot of big-name quarterback movement in recent years, with Tom Brady, Matthew Stafford, Carson Wentz, and Jared Goff among those who have switched clubs since 2020. Although a lot may happen between now and the conclusion of the 2021 season, the 2022 offseason is shaping up to be just as exciting, if not more, in terms of quarterback moves.
Here's a sneak peek at 15 experienced quarterbacks, including nine current starters, who might be on the move for a variety of reasons:
*Note: All predicted cap savings courtesy of Over the Cap are pre-June 1 totals.
Aaron Rodgers, Packers
Packers' savings if traded: $19.3 million
Potential suitors: Dolphins, Steelers, Broncos, Browns, Washington, Raiders, Eagles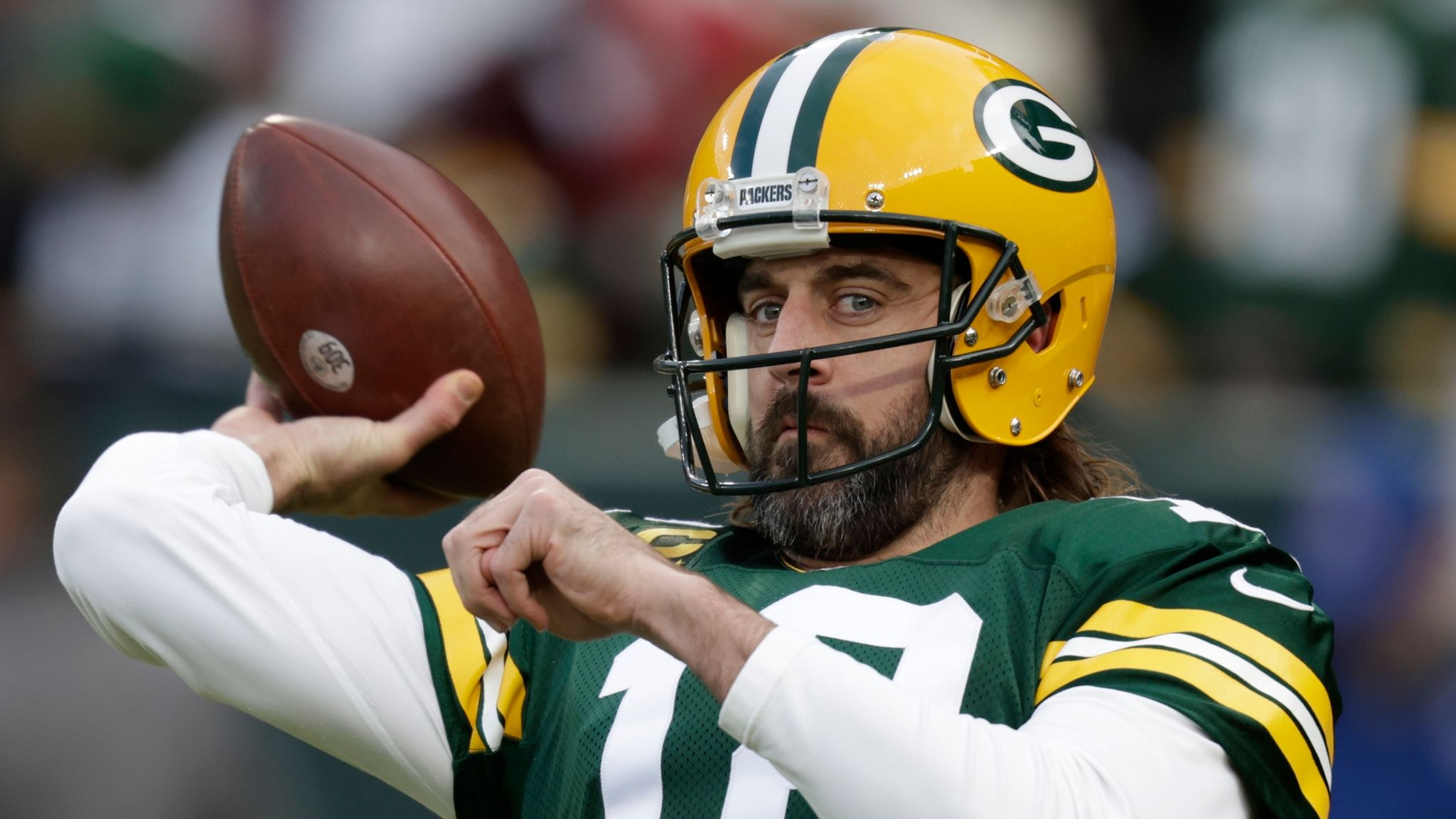 He repaid the Packers' first-round investment in Jordan Love with two straight MVP-caliber seasons and the possibility of a third consecutive 13-win season. To put it another way, he's seized control of the franchise and its future. And there's a good probability he won't find a better situation than Green Bay. However, if 2021 finishes on an unfavourable note, a handful of AFC rivals will undoubtedly approach them with tempting offers.
Russell Wilson, Seahawks
Seahawks' savings if traded: $11 million
Potential suitors: Saints, Raiders, Eagles, Dolphins, Broncos, Steelers
Wilson seems to be the most probable of the top-tier choices to go. For one thing, his agency has shown interest in a trade before 2021, even identifying favourite destinations such as the Saints and Raiders. Then there's this year's collapse in Seattle, which may or may not be rebuilt. It's understandable to question whether Russ has taken a step back, particularly following his finger surgery earlier this year, but his composure is worth a lot.
Kirk Cousins, Vikings
Vikings' savings if traded: $35 million
Potential suitors: Browns, Broncos, Panthers
Cousins deserves a lot of credit for his efficiency and deep-ball accuracy, even if he isn't good enough to carry Minnesota to the top. However, if Mike Zimmer and/or Rick Spielman are fired, the team may choose to save money by resuming the quarterback hunt. Kevin Stefanski believes Cousins is worth $35 million more than Baker Mayfield's contract extension in Cleveland, and Broncos GM George Paton, who helped Kirk land in Minnesota, would undoubtedly call.
Matt Ryan, Falcons
Falcons' savings if traded: $8.1 million
Potential suitors: Broncos, Browns, Washington, Steelers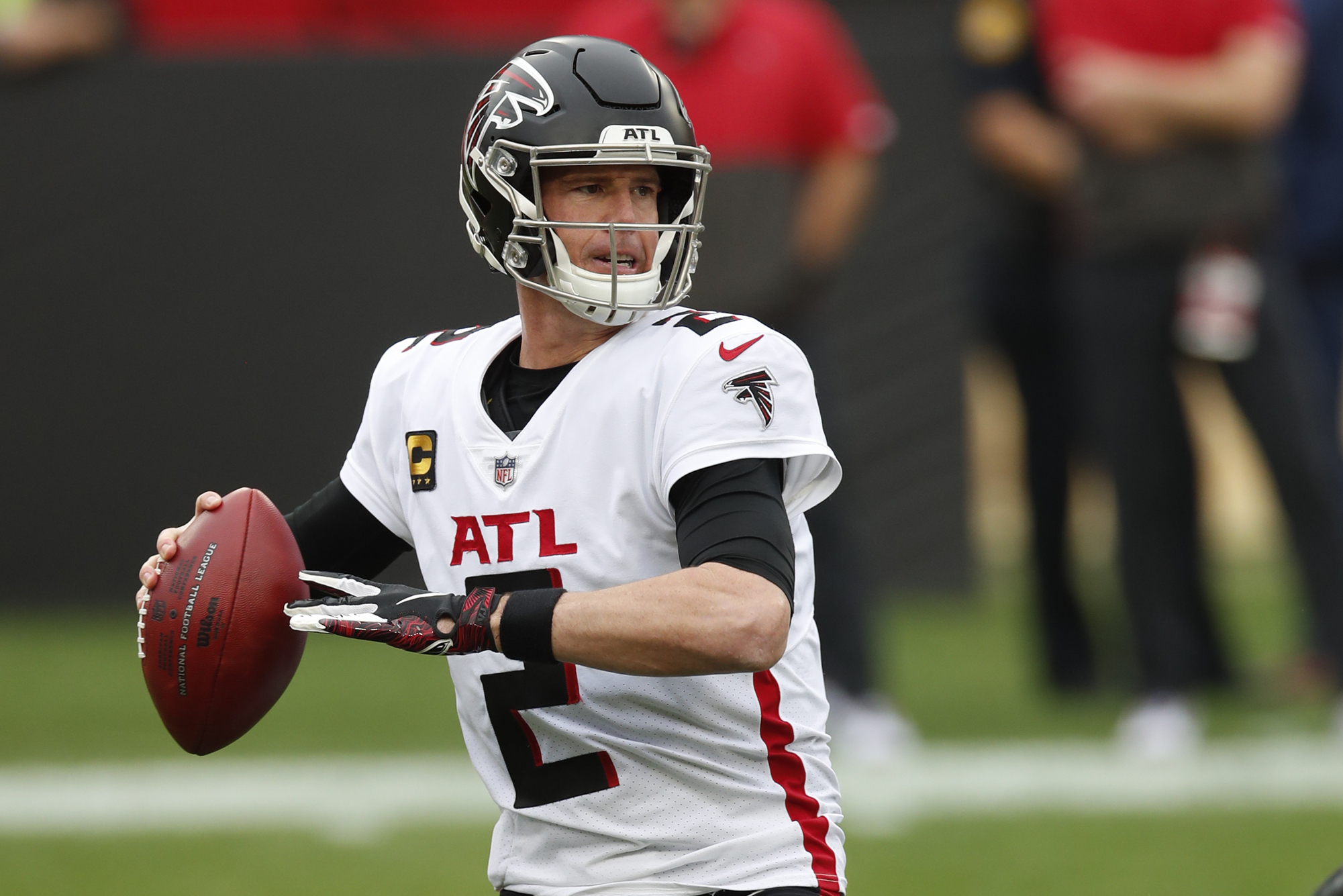 After 2020, his position resembles that of Matthew Stafford: he's a solid, but not great, quarterback who would be better suited for a contender than a rebuilding squad. Because Atlanta lacks a clear succession plan, Arthur Smith may be reticent to trade Ryan for a little cap savings. However, they may be able to recover some of their losses. The 49ers would have been in play if Trey Lance had not been picked.
Derek Carr, Raiders
Raiders' savings if traded: $19.9 million
Potential suitors: Broncos, Browns, Steelers, Saints, Panthers, Washington
Carr has spent the most of his Raiders career as a reliable if unspectacular, quarterback. Much worse might happen in Vegas. However, the veteran is no longer due guaranteed money, and the club will rebuild in 2022 with a new coach, if not a new front office.
Tua Tagovailoa, Dolphins
Dolphins' savings if traded: (-$1.5 million)
Potential suitors: Texans, Washington, Seahawks, Lions, Panthers
This is entirely contingent on the Dolphins obtaining another high-profile veteran, something they were allegedly considering even after Tagovailoa's outstanding rookie season. Tua has earned more playing time, but Miami may value his playmaking above his efficiency.
Jimmy Garoppolo, 49ers
49ers' savings if cut or traded: $25.6 million
Potential suitors: Saints, Panthers, Giants, Falcons
Trey Lance is San Francisco's quarterback of the future, as Garoppolo's many injuries this season have shown. By dealing or releasing him, San Francisco will save a lot of money. Which team will like him enough to let him compete for a short-term position is the question.
Jameis Winston, Saints
Saints' savings: N/A (free agent)
Potential suitors: Washington, Steelers, Vikings
Winston performed well in his tryout to replace Drew Brees in early 2021, only to be sidelined by a ruptured ACL. His most probable destination is still New Orleans, although he may get a one-year tryout with another team.
Nick Foles, Bears
Bears' savings if cut: $3 million
Potential suitors: Jaguars, Texans, Vikings, Rams
He may ask for his release, or the Bears could do it themselves to avoid having to carry a $10.7 million backup behind Justin Fields. On the depth chart, he has long deserved to be ahead of Andy Dalton. And he still deserves to have a back-up job.
Jared Goff, Lions
Lions' savings if cut: $650,000
Potential suitors: Saints, Washington, Falcons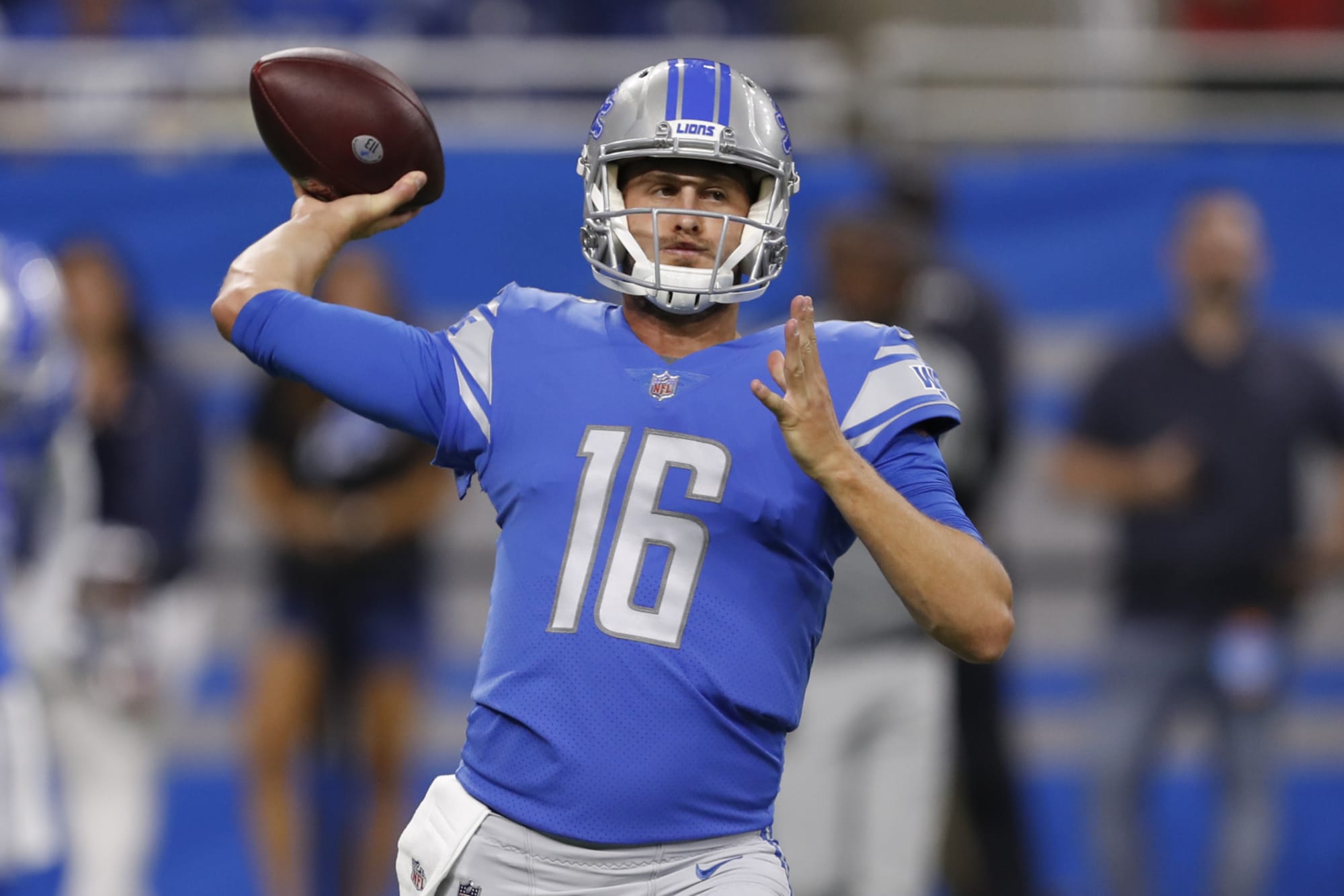 In a non-salary-dump deal, no one will swallow his contract (he's owed over $90 million from 2022-2024), but Dan Campbell may not want to retain such a pricey backup around if/when Detroit makes a long-term QB commitment.
Teddy Bridgewater, Broncos
Broncos' savings: N/A (free agent)
Potential suitors: Saints, Giants, Vikings
Unless the Broncos are unable to get an upgrade, he'll be done in Denver. He is what he is: a capable starter and an even better backup. Sean Payton might pitch for a low-cost reunion in New Orleans.
Cam Newton, Panthers
Panthers' savings: N/A (free agent)
Potential suitors: Bears, Seahawks, Washington
In his Panthers reunion, he demonstrated that his arm is absolutely average, as it has been for the last half-decade. If he's willing to go there, his power-running talents, which are still intact, may garner him a look as a summer competitor or for a situational duty.
Sam Darnold, Panthers
Panthers' savings if cut: $273,000
Potential suitors: Texans, Washington, Rams
If Carolina succeeds this offseason, the memory of Darnold's Jets trade will be obliterated by a larger, better move at quarterback. Regrettably, no one is willing to trade for his contract. He could be able to get a job as a No. 2 like Mitchell Trubisky.
Tyrod Taylor, Texans
Texans' savings: N/A (free agent)
Potential suitors: Dolphins, Raiders, Jets, Washington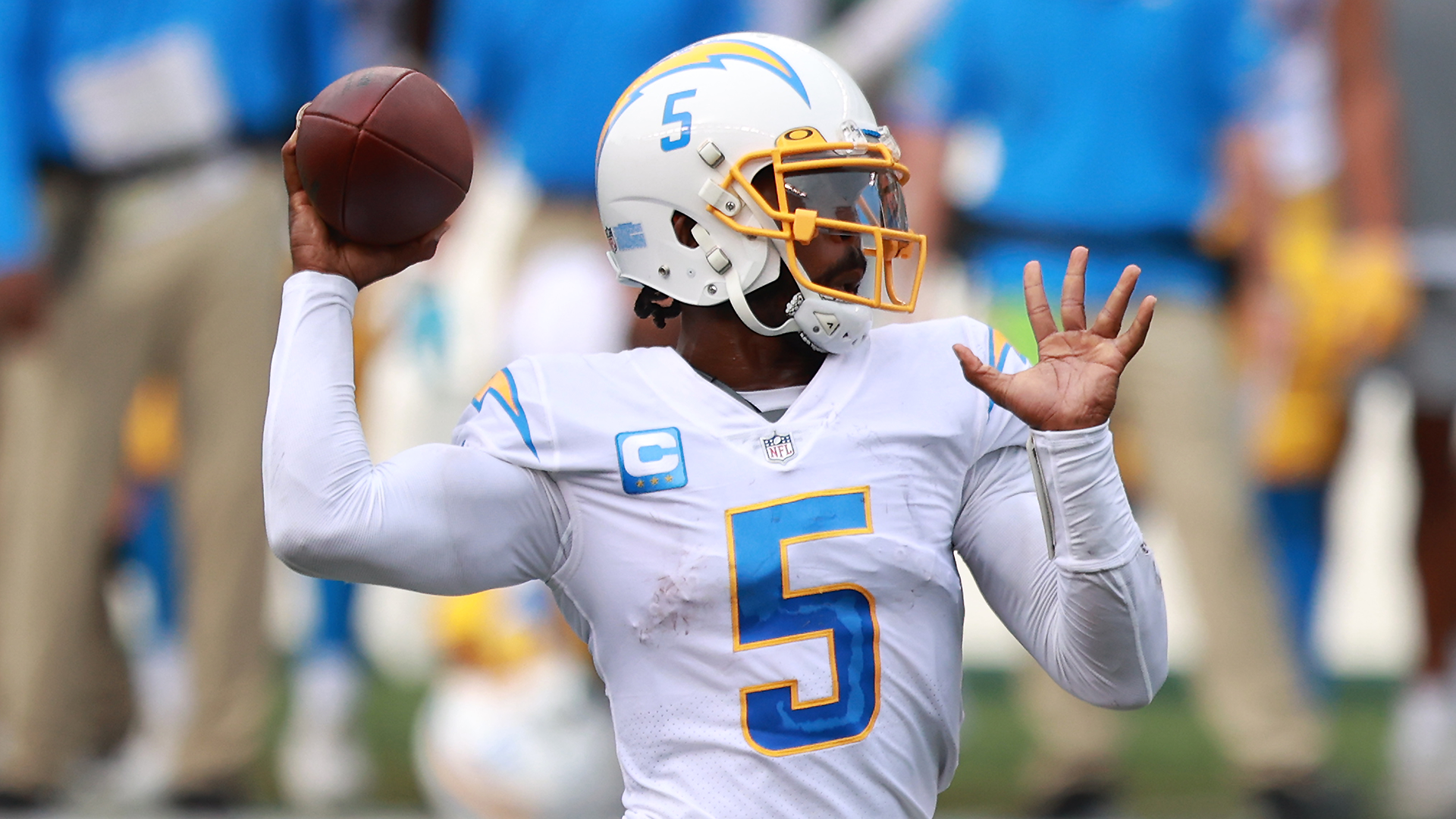 He may be retained as a backup to Davis Mills and/or anybody else the Texans sign, but only at a reduced cost. He was formerly a mid- and low-tier quarterback1. However, backup work may be available.
Deshaun Watson, Texans
Texans' savings if traded: $24.2 million
Potential suitors: Dolphins, Panthers, Broncos, Washington
Watson has an undeniable talent with a track record as a top-10 starter. But he can't be deemed a viable target until his legal status, which includes 22 civil claims claiming sexual assault or misbehaviour, is handled. Houston has gone on, but he will not be sold for pennies on the dollar. However, until the off-field issues are resolved, this is a complete uncertainty.